W
D
V
E

P
I
T
T
S
B
U
R
G
H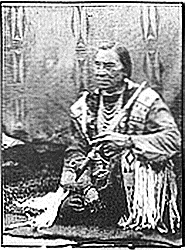 The first time I saw One World Tribe, I thought that a Jim Henderson production had come to town. The Tribe definitely display characteristics of Dr. Teeth's band. Their stage presence is so awesome, it doesn't matter that less than a handful of soundmen (and rooms, for that matter) are able to capture what is actually happening on stage. The vibe is there, and the tunes are audible enough to figure out that this band is tighter than any band that comes through town, much less any band from town.
The fact is, One World Tribe is a compilation of some of Erie's best musicians, and this shines through on their long-awaited debut CD, Unity And Diversity. I can say without hesitation that this is the best locally produced CD I have ever heard, by far. A mixture of reggae, jazz, funk, rap, Latin, R&B and world beat, Unity And Diversity is a polyrhythmic ride through each genre that can be a visually rewarding experience (if you let it) as it is an aural one. Percussion drives, but never smothers the bouncing, sometimes odd-metered melodies, complete with multi-layered vocal harmonies that are so precise it's spine chilling.
You would need a pretty elaborate abacus to keep track of the number of different musicians featured on this disk, and producer Rusty Jackson herded them together with sheeping-like consistency.
He lets everyone step up, without stepping on the numerous feet of the Tribe. Most notable guest performance is from Louisiana Zydeco aficionado Terrence Simien. His vocal/accordion performance on the War-like "We Are One" makes this track one of the strongest on the disk. Other stand out guest appearances include M'Baye Rama Diage (a master drummer from Senegal), as well as more than a few popular regional talents.
Make no mistake about it, the Tribe are the real deal. Consisting of Preacha - lead vocals and percussion, Kenny Hollis - licks (guitar and tongue), Mark Marchant and Matty Walker - percussion and percussion, Brad Amidon - drums, Mike Chin - bass guitar, Kennedy Thompson - keyboards and percussion, and Frank Singer - keyboards and saxophone, the Tribe are quickly becoming known as one of the tightest bands in the region. With such elaborate instrumentation, it would be easy for OWT's songs to be cluttered down with too much of everything. Herein lies the most impressive aspect of Unity And Diversity. When 'less is more' can be a good rule of musical thumb, with the Tribe, more is more. Percussion patterns abound beneath, above, and around each tune, only to compliment each other, some so subtle that they only become apparent after hearing the disk a couple of times.
The opening cut, "Go Forward", is a Reggae in 5 tune that has unshakable horn hook, while OWT's "Keep On Struttin'" (based on the Meters' "Chicken Strut"), a standout during their live set, will have you unconsciously clucking like a chicken thanks to Kenny Hollis' impersonation. Very impressive is Brad Amidon's composition "Mosi Oa Tunya", which is as intricate rhythmically as anything on the disk. Mike Ohm, lead guitarist for Plato's Cave, guests on this cut and lays tasteful licks over the pounding progression.
That's the thing about the disk that I dig the most, the songs OWT don't play live that are on the disk are as strong and stronger than the tunes we've heard grow through their live performances. Songs like "Money Don't Make It Right" have been in OWT's set for a couple of years, and don't lose anything in the studio recording, but songs like "We Are One" which are freshly written, sound as if they have been played live and had time to grow into their final form.
"Who Gets The Money" is a Singer/Preach song that proves that Frank Singer is capable of just about anything musically. He plays piano like Keith Jarret or Chick Corea on acid; fast , furious, and right on. What's really sick is that he's probably as good a guitar player as he is a keyboard player. Any song on this disk he had a hand in writing is a gem. Preach's vocals command attention on songs like the title track "Unity And Diversity" and "Go Forward". Like the rest of the band, his vocals adapt to the style of the song they're playing with Zelig-like ease. Whether it's rap ("Keep On Struttin'"), reggae ("Mr. Gahnjah Mon") or R&B ("Money Don't Make It Right"), Preach and the Tribe have change-up ability that Phil Niekro would be jealous of.
One World Tribe also is not afraid to take chances on this disk. The Latin cover "Maria Caracoles", which Santana had covered in the seventies, is done sweet justice with Enrique Lozada at the vocal helm. The fact is, it just seems like they're taking chances with a tune like this, in reality, the musical ability of each member of the Tribe is on such a higher plane than any other local band, that a tune like this is a breeze. Mike Chin's "Wanty Wanty" has a unique poetic license applied to it. Chinisms? Chinish? Chin-ese? Chinnigan? Call it what you like, it works, as does everything else on this spectacular debut disk.